Arts and Performance
When the Wind Comes Right Behind the Rain
October 25, 2019 at 6:00pm – 8:00pm EDT
Nancy Cantor Warehouse, Point of Contact Art Gallery
This event has already occurred. The information may no longer be valid.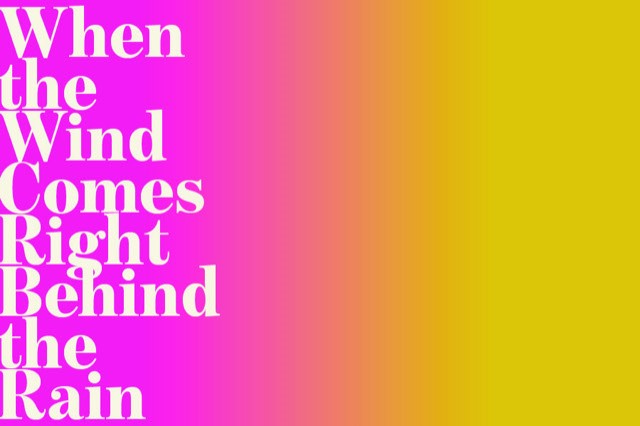 'When the Wind Comes Right Behind the Rain' features the work of artists Rebecca Aloisio, Patti Capaldi, Jennifer Paige Cohen, Melinda Laszcynski, Fabian Maraccio, Paul O'Keefe, Bret Shirley and Sarah Sutton.
Associate Professor of Art History at Ithaca College, Dr. Paul Wilson, ascribes the collective artwork as evidence of human influence to the Earth. This is through the form and content of painting, sculptures, and prints, which are "witnesses to our own extinction."
Please join us for an artist talk beginning at 6pm with Patti Capaldi, Bret Shirley, Sarah Sutton and Melinda Laszcynski, alongside contributor Dr. Paul Wilson.
This event is FREE and OPEN TO THE PUBLIC.
Refreshments will be served, with Cash Bar.
FREE PARKING will be available the night of the reception in the Syracuse University on the corner of West Street and West Fayette Street.
Rebecca Aloisio is a multimedia artist whose forms assemble in an effort to make an original "thing" seem tangible and beyond abstraction. She wants to challenge her viewers to think critically and question the authenticity of images presented before them. Her work speculates on the material life of immaterial images.
Patti Capaldi specializes in graphic design and two-dimensional design. Similar to Aloisio's artwork, Capaldi's work suggests what the afterlife could be, "an endless series of digital glitches and repetitions" as speculated by Dr. Wilson.
Jennifer Paige Cohen's compelling sculptures draw a relationship between the body and movement. Cohen's sculptures suggest how objects might evolve after humans.
Melinda Laszczynski thinks of her paintings as portals, tactile spaces that shift. Her paintings often become figurative by referencing the body or reflecting the viewer into the surface.
Fabian Maraccio's work investigates whether the traditional medium of painting can survive in the digital age.
Paul O'Keeffe's practice spans across sculpture and installation and often explores prosaic objects laden with personal histories.
Bret Shirley is interested in the value of objects as they lie both within and outside of the traditional and often elite environments of art markets and luxury goods. Through the creation of facsimiles of objects of value and desire, he hopes to bring in to question the functional use value of luxury goods and associated social statuses.
Sarah Sutton creates visually dense and complex, hybrid landscape paintings where she reconsiders notions of space, place, 'wilderness' and the built environment. She researched the complexities that excluded from images and she imagines in-between spaces, scalar fluidity, and psychic spaces, where the private and public realm collapse.
This program is possible thanks to the support of the College of Arts & Sciences, the Office of Cultural Engagement for the Hispanic Community and the Coalition of Museum and Art Centers (CMAC) at Syracuse University.
About Point of Contact Gallery
Located on the ground floor of Syracuse University's Nancy Cantor Warehouse, Punto de Contacto/Point of Contact, Inc., a New York-based arts organization that creates opportunities for the exploration of diversity and the exchange of ideas through the verbal and visual arts. Working with the Central New York communities, as well as state-wide and international institutions and individuals, Point of Contact is a collaborative, cross-disciplinary forum where artists, writers, scholars and students actively engage in the production of publications, art exhibitions and events to enrich the cultural mix of our society.
This event was published on September 30, 2019.
---
Event Details
Category

Type

Region

Greater Syracuse

Open to

Public

Organizer

Contact

Sara Felice
sfelice@syr.edu
3154155155

Accessibility

Contact Sara Felice to request accommodations
Parking

FREE PARKING will be available the night of the reception in the Syracuse University on the corner of West Street and West Fayette Street.