Humanities
Rewriting History: Art Exhibition
September 7, 2020 at 9:00am – November 20, 2020 at 5:00pm EDT
This event has already occurred. The information may no longer be valid.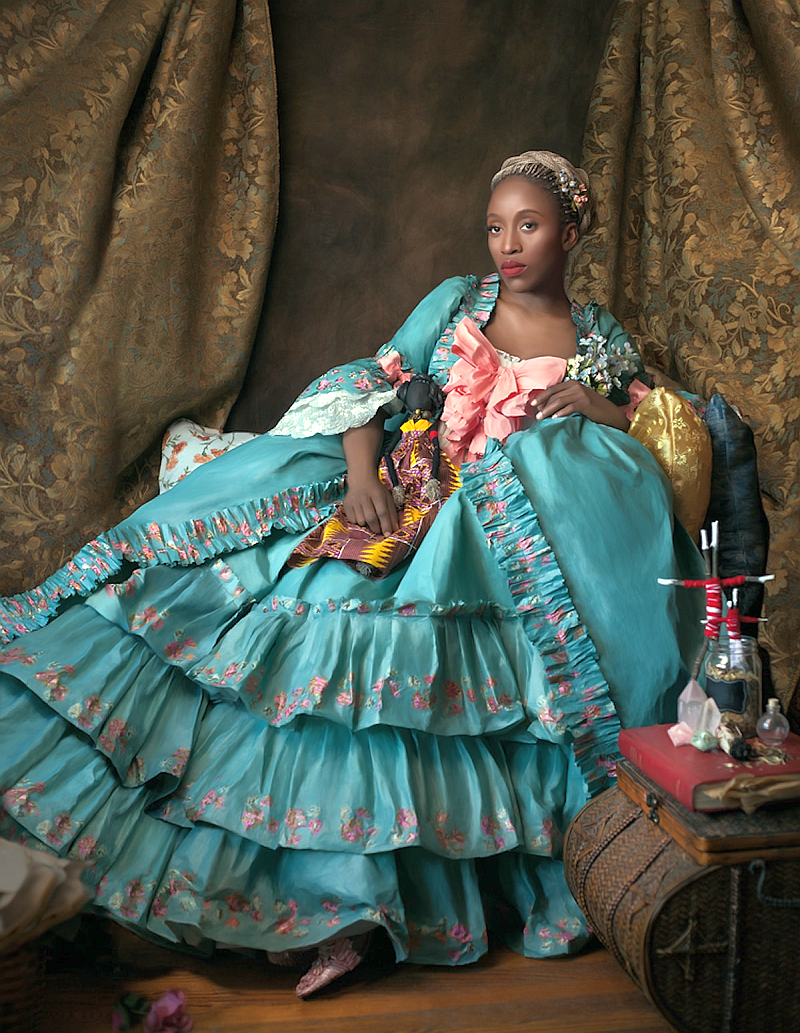 Brought to the forefront this fall by Point of Contact Gallery,  Fabiola Jean-Louis's work is an ongoing exploration into the relationship between history, memory and identity. Her use of paper acts as a tether linking the present to a past when paper was not just a basic currency but held the power to determine the freedom of a human being.
Through her series Rewriting History, Jean-Louis confronts the continual legacy of white patriarchy and interrogates how it shapes our present and future. She questions and thereby magnifies the injustice of the foundational structure of our society while implicitly asking the viewer to make a change. In this way, Rewriting History engages with a vision of the future – one of resilience, and justice. Our understanding of history is malleable and through its continual questioning, we can change the trajectory of the future.
Exhibit runs Sept. 7 – Nov. 20, viewable by appointment only, featuring a virtual panel discussion on November 12.
Email Point of Contact Gallery to schedule a gallery visit or call 315-443-2169.
This exhibit and panel discussion is supported by Syracuse Symposium's year-long series on "Futures." See the full season schedule at humcenter.syr.edu.
This event was published on August 11, 2020.
---