Professional Development
BioInspired Project Management Series: Project Execution
April 22, 2021 at 3:30pm – 4:30pm EDT
Virtual (See event details)
This event has already occurred. The information may no longer be valid.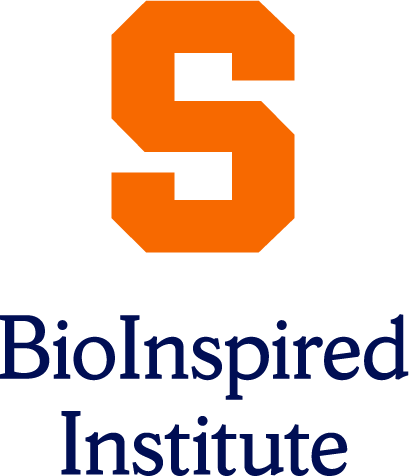 The BioInspired Graduate & Postdoctoral Professional Development Program is excited to continue our workshop series on Project Management, a valuable set of skills for scientists and engineers in the lab or any professional setting. Scientists and engineers routinely use aspects of project management without even realizing it, but these skillsets can be honed and used intentionally to enhance the successful execution of experiments, writing projects, and collaborative efforts. Besides helping you more thoughtfully navigate your current projects at Syracuse, project management is an important, marketable skillset for future employment.
In this workshop series, industry professionals from Ichor Therapeutics (Lafayette, NY) will present four workshops and a panel discussion to introduce and refine concepts of Project Management. Workshops include:
Managers in Technical Projects:  Previously held on March 31
Project Execution:  Thursday, April 22, 2021 at 3:30-4:30 PM
RSVP Link
Leading Collaborative Teams: May 27 at 3-4:30
Stakeholder Management (June TBD)
Panel Discussion (July TBD)
After attending four of these five events, you will earn the Project Management badge from the Professional Development Program, which can be displayed on your LinkedIn profile.
Workshop #2:  Project Execution
This talk will address the successful execution of a project. Workflows will be examined and contrasted across academic and industry settings, including comparisons of project execution within an academic lab and interdepartmentally across a multidisciplinary industry lab. Lines of communication, communication styles and decision-making will be discussed with a dialogue on multiple approaches. Case studies will be used to highlight these situations as well as to discuss project roles, realms of autonomy for project execution, and communication on responsibilities.

Forrest Wright earned his PhD in Pharmacology at SUNY Upstate Medical University in 2017. In early 2018, Dr. Wright joined the team at Ichor Therapeutics, first as a research scientist in the Department of Biological Sciences, and since then as a research scientist and operations manager in the Department of Animal Sciences. He now manages a technical and scientific team of 9 staff and oversees the execution of as many as 10 simultaneous, separate client projects in various stages from planning through execution and close-out.

This event was published on April 8, 2021.
---
Event Details
Category

Type

Region

Virtual

Open to

Faculty & Staff,
Graduate & Professional Students

Contact

Jeremy Steinbacher
jlsteinb@syr.edu

Accessibility

Contact Jeremy Steinbacher to request accommodations