Professional Development
BioInspired Project Management Series: Stakeholder Management and Panel Discussion
July 14, 2021 at 2:00pm – 4:00pm EDT
Virtual (See event details)
This event has already occurred. The information may no longer be valid.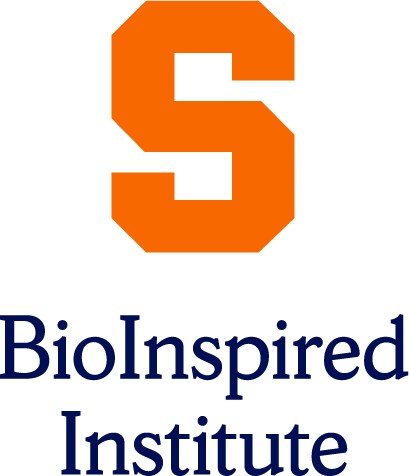 The BioInspired Graduate & Postdoctoral Professional Development Program is excited to conclude our workshop series on Project Management, a valuable set of skills for scientists and engineers in the lab or any professional setting. Scientists and engineers routinely use aspects of project management without even realizing it, but these skillsets can be honed and used intentionally to enhance the successful execution of experiments, writing projects, and collaborative efforts. Besides helping you more thoughtfully navigate your current projects at Syracuse, project management is an important, marketable skillset for future employment.
Workshops in the series include:
Managers in Technical Projects:  Previously held on March 31
Project Execution: Previously held on April 22
Phases and Stages – The Nuts and Bolts of Project Execution: Previously held on June 23
Stakeholder Management and PM Expert Panel Discussion: July 14, 2-4 pm. RSVP here
In this concluding event, we will have both workshop #4 on Stakeholder Management and the panel discussion featuring project management experts, with a short break between.
Workshop #4: Stakeholder Management and Risk Assessment
Summary: Project management requires the management of diverse stakeholders, often with conflicting priorities and interests. For STEM trainees, stakeholders include funding agencies, colleagues in your lab, collaborators, your advisor, and importantly, yourself. In this final installment of the project management series, Dr. Moody will discuss the management of these various stakeholders' expectations with a specific focus on communication strategies, value generation, managing conflicting interests, and risk mitigation.
Workshop #5: Project Management Expert Panel
Summary: BioInspired Director of Operations, Jeremy Steinbacher, will facilitate a panel discussion of industry project managers to delve into their personal experiences leading projects in "the real world". We will ask the panelists to connect the dots between their scientific training and their career trajectories, and how they use these skills to bring value to internal and customer projects. Our panelists include:
Quinta Warren, PhD, PE, PMP, Energy Research Consulting
Aaron Wolfe, PhD, Ichor Therapeutics
Forrest Wright, PhD, Ichor Therapeutics
Kelsey Moody, PhD, MBA, Ichor Therapeutics
This event was published on July 7, 2021.
---
Event Details
Category

Type

Region

Virtual

Open to

Campus Community

Contact

Jeremy Steinbacher
jlsteinb@syr.edu

Accessibility

Contact Jeremy Steinbacher to request accommodations