Professional Development
BioInspired Project Management Series: Modern Project Management Methodologies
April 12, 2023 at 3:30pm – 4:30pm EDT
This event has already occurred. The information may no longer be valid.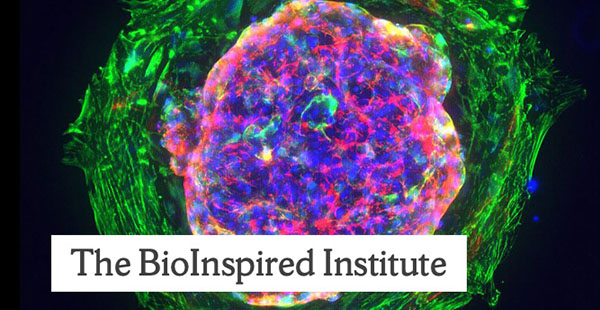 The BioInspired Graduate & Postdoctoral Professional Development Program is excited to announce our next workshop series on Project Management, a valuable set of skills for scientists and engineers in the lab or any professional setting.
Workshop #3:  Modern Project Management Methodologies, Jeremy Steinbacher, PhD, BioInspired Institute
In the first workshop in our series, we discussed the fundamentals of project management, mostly framed around the traditional "waterfall" project methodology. These foundational concepts are important for practicing scientists and engineers, but the linear waterfall framework does not typically offer enough flexibility for the fast-paced, changeable realities of discovery-based, innovative projects like research and technology development. Thus, the last two decades have seen the emergence of project management methodologies designed to formalize processes needed to manage rapidly-evolving research and development projects. In this workshop, we will discuss the general principles around these "extreme" project frameworks as well as specific methodologies like Agile, Scrum, SAFe, and others. Though many such frameworks were created with software development in mind, they offer valuable lessons for workers conducting fundamental research.
In this workshop series, industry professionals from Ichor Therapeutics (Lafayette, NY) and Jeremy Steinbacher, Director of Operations BioInspired will present four workshops and a panel discussion to introduce and refine concepts of Project Management. Workshops include:
The Nuts and Bolts of Project Management:  Monday, February 27, Jeremy Steinbacher, BioInspired Institute
Managers in Technical Projects: Monday, March 20 Aaron Wolfe, CSO Ichor Therapeutics  
Modern Project Management Methodologies: Wednesday, April 12, 3:30 pm, Jeremy Steinbacher, PhD, BioInspired Institute. Register Now!
Stakeholder Management: Monday, May 1,  Kelsey Moody, PhD, MBA, CEO Ichor Therapeutics
Panel Discussion: May (date TBD)
Scientists and engineers routinely use aspects of project management without even realizing it, but these skillsets can be honed and used intentionally to enhance the successful execution of experiments, writing projects, and fostering collaborative efforts. Besides helping you more thoughtfully navigate your current projects at Syracuse, project management is an important, marketable skillset for future employment.
After attending four of these five events, you will earn the Project Management badge from the Professional Development Program, which can be displayed on your LinkedIn profile.
This event was published on March 24, 2023.
---
Event Details
Category

Type

Region

Campus

Open to

Faculty & Staff,
Graduate & Professional Students

Contact

Jeremy Steinbacher
jlsteinb@syr.edu
x5995

Accessibility

Contact Jeremy Steinbacher to request accommodations