Featured Events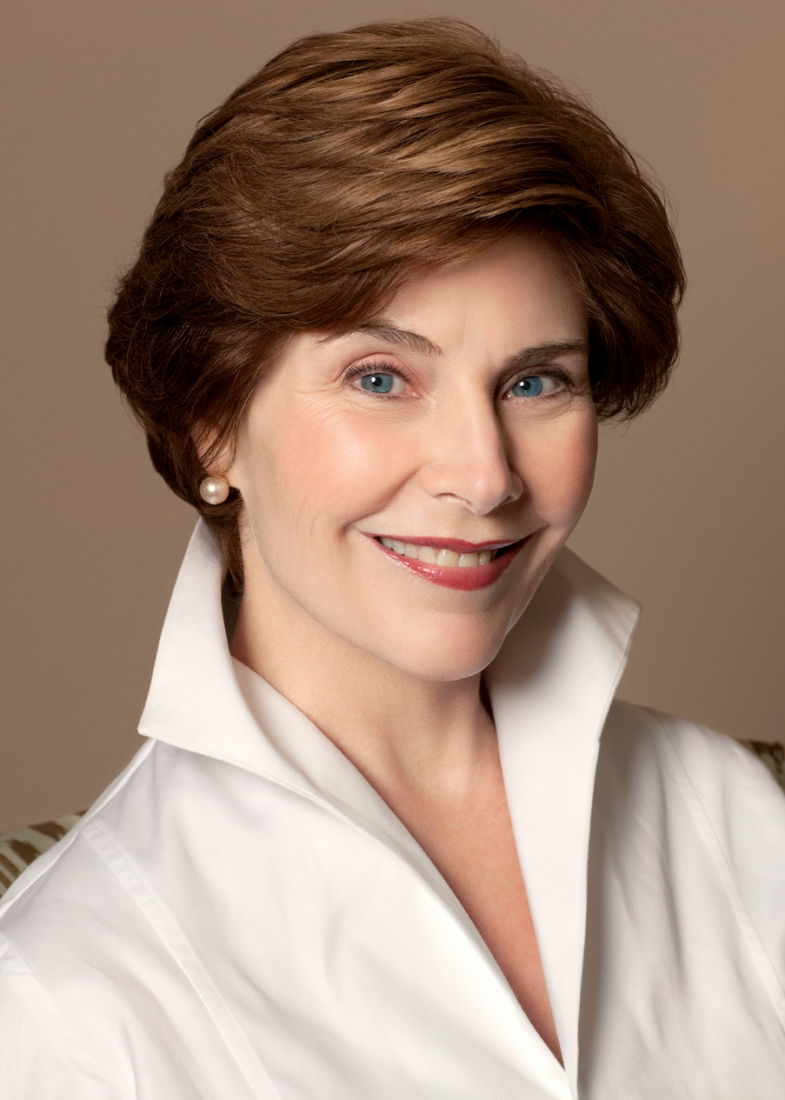 May 1, 2019 at 5:30pm – 7:00pm EDT
Whitman School of Management, Marvin and Helaine Lender Auditorium
Join us as we welcome Laura Bush, the 43rd First Lady of the United States, as part of the D'Aniello Family Speaker Series.
Morning
May 1, 2019 at 9:00am – 5:00pm EDT
Huntington Hall, Education Commons
The annual SOE Graduate Student End-of-Semester Write-In is a quiet work-space for grad students to complete final projects, papers, and grading. Breakfast, lunch, and snack breaks will be…
May 1, 2019 at 10:00am – 12:00pm EDT
Huntington Hall, 220 (Ganders)
Educational Leadership doctoral candidate Amy DiVita will defend her dissertation entitled "A Quantitative Analysis of the Effect of Integrated Co-Teaching on the Growth of English Language…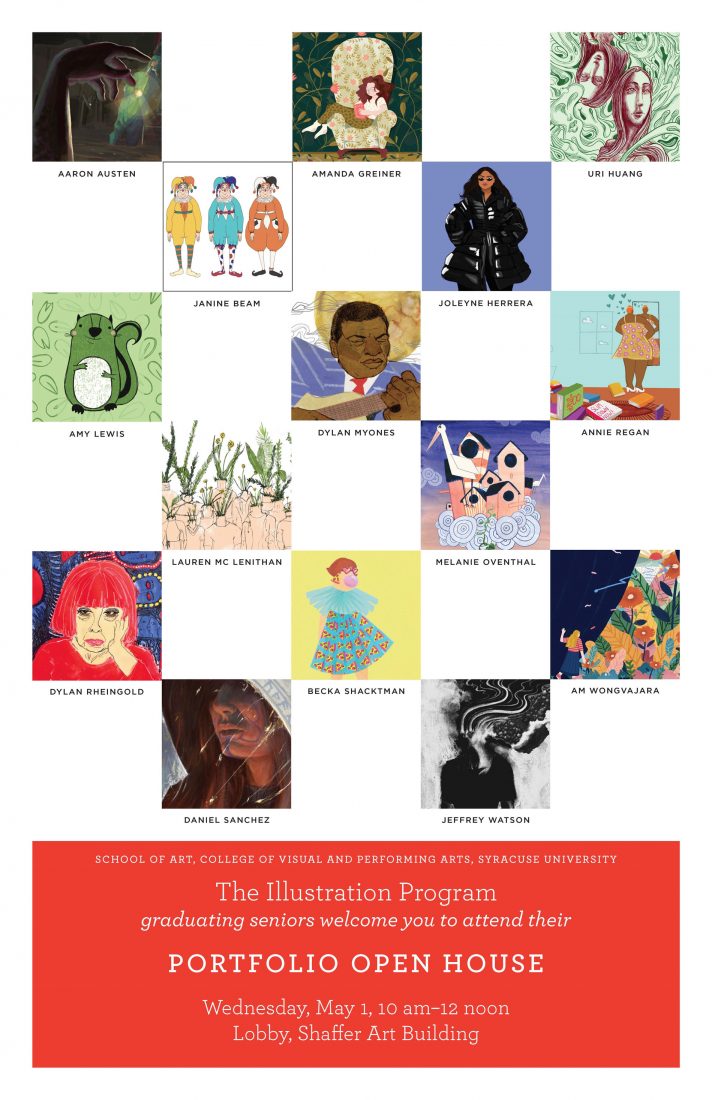 May 1, 2019 at 10:00am – 12:00pm EDT
Falk Complex, Shaffer Art Building Main Lobby
Graduating illustration seniors welcome you to attend their portfolio open house.
May 1, 2019 at 10:00am – 12:00pm EDT
Center for Science and Technology (CST), 4-287
You are invited to attend and participate in the oral doctoral examination of Chunxu Tang, College of Engineering and Computer Science candidate for the Ph.D. degree, which will be held on Wednesday,…
Afternoon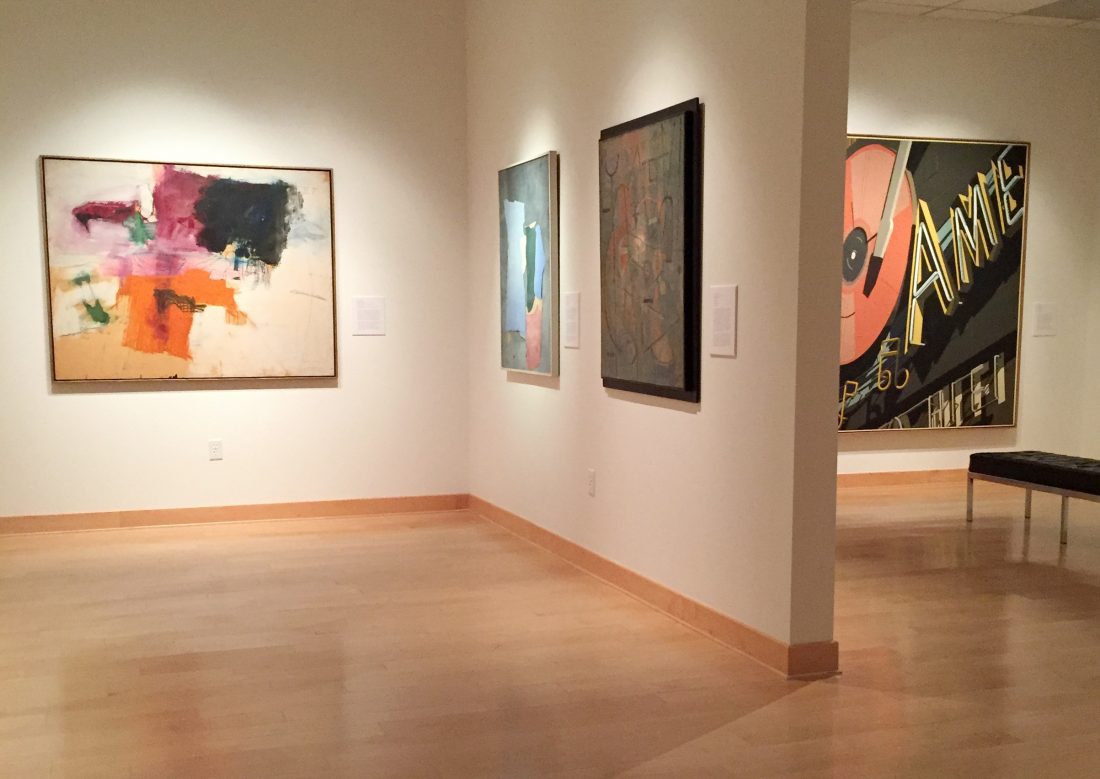 May 1, 2019 at 12:15pm – 1:00pm EDT
Shaffer Art Building, SUArt Galleries
Join David Prince, curator of the Syracuse University Art Galleries, for a inside peek at the permanent collection.
May 1, 2019 at 1:00pm – 3:00pm EDT
You are invited to attend and participate in the oral doctoral examination of Mingtao Wu, College of Engineering and Computer Science candidate for the Ph.D. degree, which will be held on Wednesday,…
May 1, 2019 at 2:00pm – 3:00pm EDT
This one-hour film documents the history of some of the most significant changes in services to people with disabilities during the reform era of the 1970s.  Dozens of people are interviewed, and…
All Day
September 13, 2018 – June 12, 2019 EDT
April 4, 2019 – May 13, 2019 EDT
Shaffer Art Building, SUArt Galleries
April 4, 2019 – May 13, 2019 EDT
Shaffer Art Building, SUArt Galleries
April 4, 2019 – May 13, 2019 EDT
Shaffer Art Building, SUArt Galleries
April 22, 2019 – June 6, 2019 EDT
Lubin House, Palitz Gallery
April 24, 2019 – May 12, 2019 EDT
May 1, 2019 – May 12, 2019 EDT