Science and Mathematics
Rags to Riches: Using Cancer's Secrets to Design Advanced Nanomaterials
March 2, 2021 at 7:30pm – 8:30pm EST
Virtual (See event details)
This event has already occurred. The information may no longer be valid.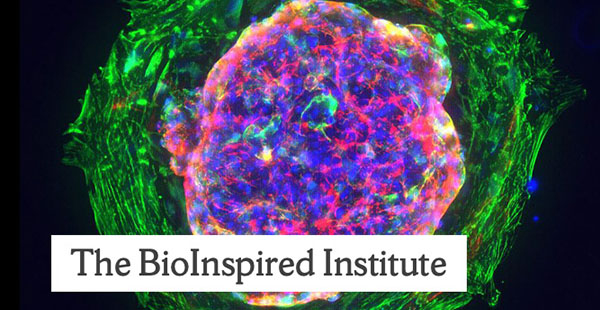 Shikha Nangia's research focuses on computational modeling of biological systems to inform the development of nanotechnology. Nanomedicine has enormous potential for revolutionizing cancer treatment and developing new ways for antibiotics to attack "superbugs". By modeling how environmental exposures change DNA in cancer and other diseases, she's unlocking how gene expression changes biological systems at the molecular level.
Davoud Mozhdehi wants to transcend the limitations of biological building blocks at the molecular level to create nanoscale biomaterials that can accomplish things that nature can't. Utilizing some of the same chemical changes that cause cancer, he's imagining a world where a shape-shifting nanoparticle can selectively target cancer cells to deliver the cure directly where it's needed.
As part of Syracuse University's BioInspired Institute for Materials and Living Systems, Nangia and Mozhdehi are helping to create the building blocks for a nanomedicine revolution with broad potential to bring hope and cures where none currently exist. Join them in this public presentation to learn more about how their understanding of molecular systems can lead to big changes in how we treat disease.
This event was first published on February 5, 2021 and last updated on February 10, 2021.
---
Event Details
Category

Type

Region

Virtual

Open to

Public

Contact

Jeremy Steinbacher
jlsteinb@syr.edu

Accessibility

CART,
Captioning
Contact Jeremy Steinbacher to request additional accommodations