Communications Journalism Media
Beyond the NFT Hype: What the Blockchain Will Really Mean for Music
March 31, 2021 at 6:45pm – 8:05pm EDT
Virtual (See event details)
This event has already occurred. The information may no longer be valid.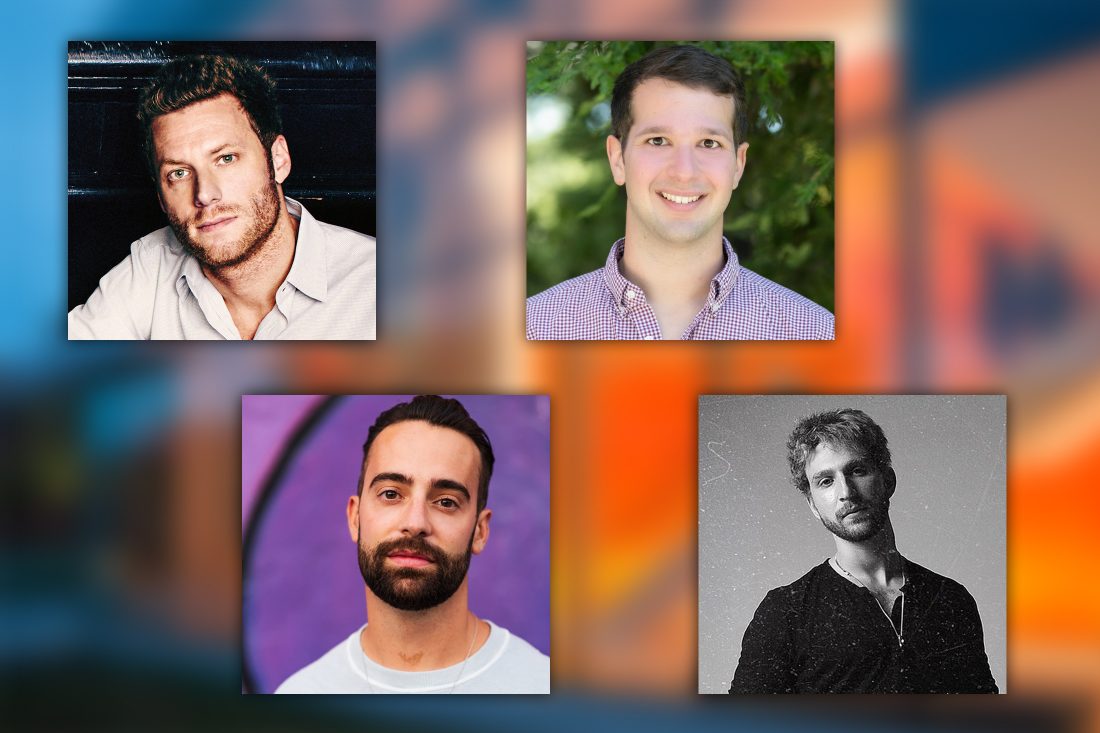 Please respect that the discussions in this lecture series are off-the-record, with a no social media policy. If you are not registered for this class and would like to join, please email bwerde@syr.edu for the link.
Non-fungible tokens (NFTs) are suddenly a white-hot topic, especially in the music and art worlds. A few months ago, most had never heard of an NFT. But in recent weeks, we've seen newly-minted digital works sell for millions—sometimes tens of millions—of dollars. Musical acts ranging from superstars like Kings of Leon and Grimes to more emerging or underground acts like 3lau or Two Feet have released innovative projects that showcase interesting new applications for this tech, and set revenue records in the process. Underlying this NFT craze is the blockchain. In this week's Rezak we will dive deeper than the NFT hype to explore all aspects of blockchain tech as it relates to music, with true leaders in the space. Adam Alpert, along with The Chainsmokers, who he manages, is a partner in YellowHeart, a start-up uniquely positioned to leverage blockchain technology to reinvent the ticketing business. Roneil Rumburg is the co-founder and CEO of Audius, a blockchain-backed music streaming platform (a la Spotify) which recently announced 3 million active monthly users. Joey Papoutsis is the manager for Two Feet, who in partnership with crypto-artist FEWOCiOUS, on Valentine's Day generated the third-ever NFT drop to surpass $1 million in value. In a conversation led by Bandier Program director Bill Werde, we will explore blockchain technology fully: how it works, what it means for the music and creative industries, the various ways it is being applied today, and how we expect it to shape opportunity for artists and industry alike as we head into the future.
Adam Alpert, CEO, Disruptor Records, Disruptor Management and Selector Songs Music Publishing
Adam Alpert is CEO of Sony Music's Disruptor Records and Management and music publishing company Selector Songs. Alpert is most well known for creating and developing GRAMMY award winning artists, The Chainsmokers, and many others. His focus with the companies is to streamline management and label capabilities with a uniform strategic goal of long term artist development, and to use forward-thinking, progressive marketing methods revolving around genuine, non-commercialized promotion and direct artist-fan communication/relationships to build artist careers.
Alpert is also CEO of Kick The Habit Productions, the film and TV arm of The Chainsmokers empire, as well as a partner in their venture fund, Mantis VC, their blockchain ticketing and NFT start-up YellowHeart, and their tequila, JAJA.
Roneil Rumburg, co-founder and CEO, Audius
Roneil Rumburg is co-founder and CEO of Audius, a digital streaming service that connects fans directly with artists and exclusive new music. It does this by being fully decentralized: Audius is owned and run by a vibrant, open-source community of artists, fans and developers all around the world. Nearly 4 million people listen to content on Audius every month.
Prior to Audius, Rumburg co-founded Kleiner Perkins' early-stage seed fund, KPCB Edge. At KP, he was responsible for seed investments into blockchain and AI companies, including Lightning Labs. Rumburg attended Stanford University.
Joey Papoutsis '13, artist manager, co-founder, Illumino
Joey Papoutsis manages Two Feet and Louis The Child. He co-founded Illumino, a collective of tastemakers helping artists create and collaborate in the digital art (NFT) world. Illumino's first project was a partnership between Two Feet and FEWOCiOUS. The collaboration broke the Nifty Gateway 2021 sales record at the time of release and generated over $1 million in revenue. Illumino has two upcoming NFT drops this spring.
Two Feet, artist
Bill Dess, since 2016, has been making confrontational and coarsely romantic music as Two Feet. For most of his career he'd bristled against the constraints of traditional pop songwriting, the critic approved respectability of the album format, the handed-down expectations of what a song should sound like.
For instance, his first single was bluesy, bass-heavy with no bridge and no hook. His 2020 major-label debut "Pink" does away with the chorus on many of its songs; it's plush with instrumentals and interludes. You could say he's a bit of a contrarian. And what's more contrarian than reversing your own stances? That's exactly what Dess does with his new project, a concept album. But to embrace the LP as a storytelling device—to embrace the directness of a pop song—he needed to step outside himself by creating Max Maco in "Max Maco Is Dead Right?"
Dess has also entered the world of NFTs, a non-interchangeable form of cryptocurrency that represents unique entities traded and sold via blockchain. Dess is passionate about visual artists and putting on new artists, an interest that meshes perfectly with NFTs. On Valentine's Day this year, Dess and his team auctioned off an original drawing he made and then had animated by a digital artist. He also wrote original music to accompany the animation, and the resulting sale generated $1 million. With Rolling Stone and The New York Times beginning to cover this evolving market, Dess has already marked himself as a pioneer in the space, advocating for the value of art in the 21st century.
This event was published on March 30, 2021.
---
Event Details
Category

Region

Virtual

Open to

Public

Contact

Lisa Steele
llsteele@syr.edu
3154431388

Accessibility

Contact Lisa Steele to request accommodations