Diversity and Inclusion
Mary Schmidt Campbell G'73, G'82, H'21: "Towards a Model of Equity in Graduate Education," Kashi And Kameshwar C. Wali Lecture in the Sciences And Humanities
October 5, 2023 at 5:30pm – 6:45pm EDT
Watson Hall, Watson Theater / Auditorium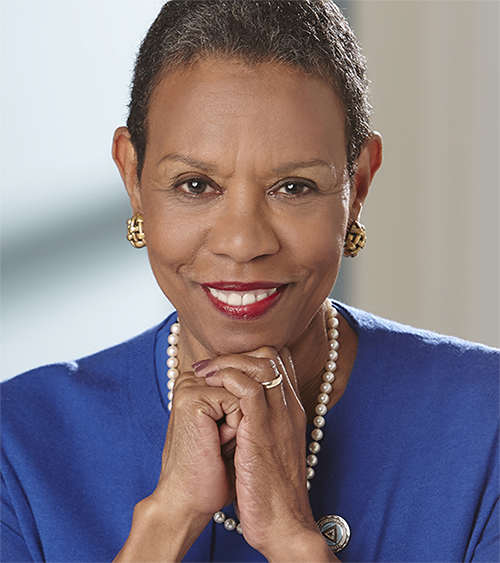 Biography
Dr. Mary Schmidt Campbell was the tenth president of Spelman College from 2015 to 2022. She received her B.A. in English literature from Swarthmore College and earned her master's in art history, as well as her Ph.D. in humanities, from Syracuse University. She holds numerous honorary degrees, including one from her alma mater, Swarthmore College in Pennsylvania.
Dr. Campbell is a fellow of the American Academy of Arts and Sciences and was elected to the Unity Technologies Board in September 2020. She served as a member of the Alfred P. Sloan Board from 2008-2020, and she currently sits on the boards of the J. Paul Getty Trust, the Doris Duke Charitable Foundation, and the High Museum of Art in Atlanta, as well as on the Advisory Boards of the Bonner Foundation and the Association of Governing Boards of Universities and Colleges.
She is a contributor to several publications including Artistic Citizenship: Artistry, Social Responsibility, and Ethical Praxis; New York Reimagined: Artists, Art Organizations, and the Rebirth of a City (Oxford University Press, 2016); and many others.
Abstract
"Thinking back to graduate school years at Syracuse University, I marvel at the differences between campus vocabularies, now and fifty years ago.  Then, we rarely encountered the words diversity and inclusiveness. No one spoke of safe spaces, belonging or critical race theory. As a country, we were still battling decades of this nation's de facto and de jure segregation deeply rooted in virtually all aspects of our lives.  Battling this separatism in higher education in those days meant determining how to identify, acknowledge and support academic excellence, wherever it resided. This ideal, of acknowledging and supporting excellence, regardless of race, gender and social class, was deeply held by many of the professors I encountered at Syracuse University. My talk, 'Towards a Model of Equity in Graduate Education,' considers the expectations, assumptions and practices that my husband and I both encountered on the Syracuse campus that encouraged both of us to perform academically at the highest level. Fifty years ago, there were faculty pioneers who created opportunities for intellectual growth and challenged both of us to keep reaching further and higher. As higher education considers a post- affirmative action future, the practices of those pioneers could serve as a model for universities throughout the country."
About the lecture series:
Kameshwar C. Wali was the Steele Professor of Physics Emeritus in Syracuse University's College of Arts and Sciences. Although internationally recognized as a theorist for his research on the symmetry properties of fundamental particles and their interactions, and, as an author, for his books "Cremona Violins: A Physicist's Quest for the Secrets of Stradivari" (World Scientific, 2010) and "Chandra: A Biography of S. Chandrasekhar" (University of Chicago Press, 1991), among many other books, he had many interests beyond his field.
The Kashi and Kameshwar C. Wali Lecture in the Sciences and Humanities was established by his daughters, Alaka, Achala, and Monona, in partnership with the Syracuse University Humanities Center, as an expression of their admiration and gratitude for their parents' vision, leadership, and dedication to the University and the greater community. The Lecture was inaugurated in 2008 and has been offered annually except for 2020, featuring scientists as speakers whose contributions could be appreciated by general audiences, not just specialists.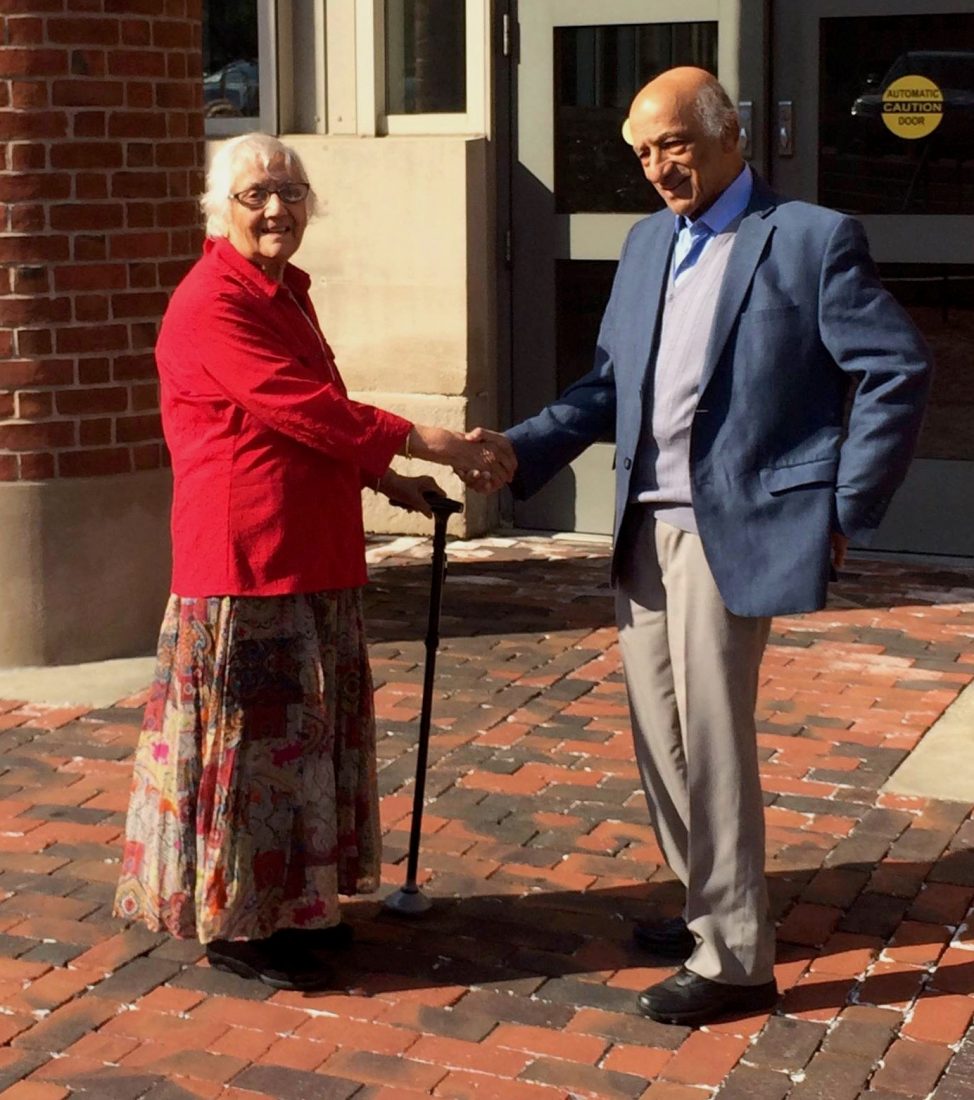 Kashi and Kameshwar Wali
Sponsors:
Dr. Mary Schmidt Campbell's lecture is generously supported by Syracuse University Libraries, the Department of Art and Music Histories, the Syracuse University Art Museum, the Office of Academic Affairs, the Department of History, the Department of English, the Department of Physics, the Wali Endowment Fund, the College of Arts and Sciences, the Office of Diversity and Inclusion and the Department of African American Studies.
This event was first published on August 14, 2023 and last updated on September 11, 2023.
---
Event Details
Category

Region

Main Campus

Open to

Alumni,
Campus Community

Organizers

Contact

Yudaisy Salomon Sargenton
phyadmin@syr.edu
3154433901

Accessibility

Contact Yudaisy Salomon Sargenton to request accommodations
Parking

Complimentary parking will be available in the Comstock Ave. Garage as well as the Waverly Lot.