Arts and Performance
Lorenza Ponce| Soyars Leadership Lecture Series
October 19, 2021 at 6:30pm – 7:50pm EDT
Falk Complex and Virtual (See event details)
This event has already occurred. The information may no longer be valid.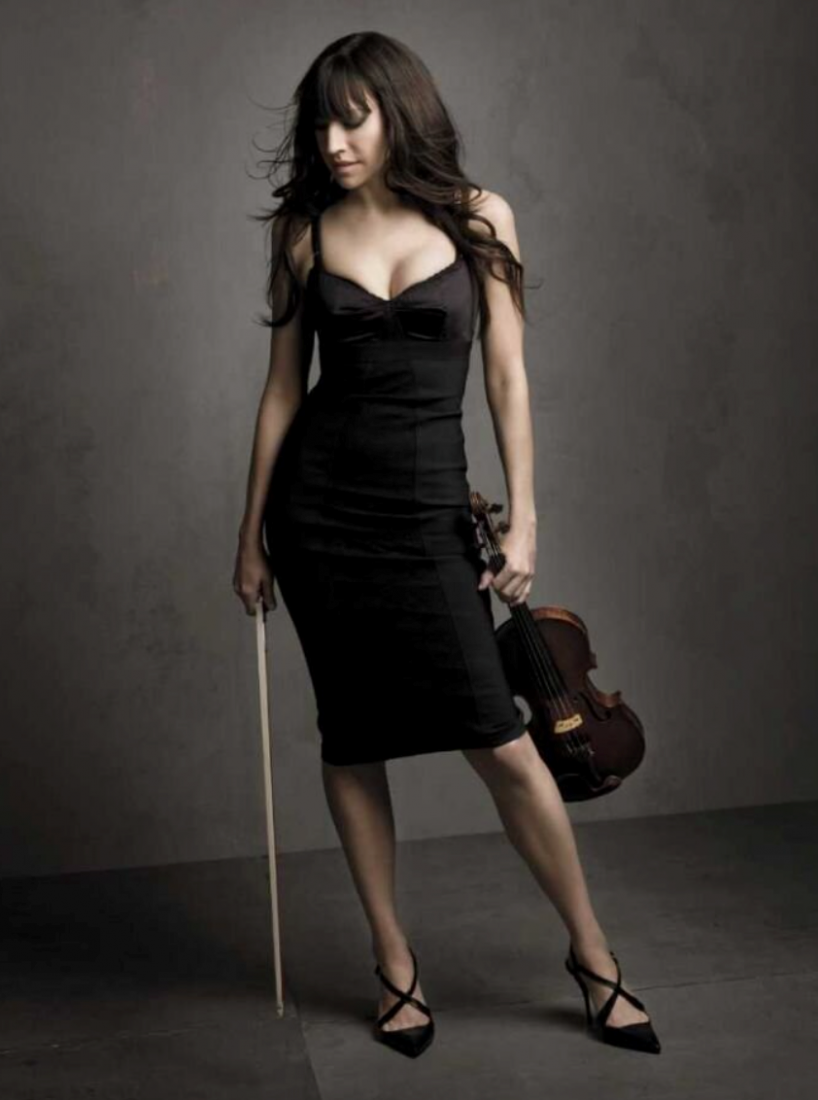 Lorenza Ponce: 
A classically trained violinist with a rockers edge and a new age heart.
Lorenza Ponce is a dynamic performer, mesmerizing audiences worldwide with her mastery of the violin, beautiful vocals, and dramatic, yet graceful, stage presence.
A current member of Jon Bon Jovi's solo group, and was the violinist/vocalist for the Bon Jovi Lost Highway World Tour. Lorenza has recently been playing with Sam Smith, has toured extensively with Sheryl Crow, was the lead violinist and string contractor for Hall and Oates, and string contractor/arranger for The Dixie Chicks Top of The World Tour. Lorenza Ponce has been the featured performer in two PBS Specials: featured violinist/vocalist for John Tesh's One World , and featured violinist for Japanese new age star, Kitaro's "An Enchanted Evening." Lorenza has also toured with John Tesh, Kitaro, and Ben Fold s Five.
In addition to the above, Lorenza has performed on stage alongside Katy Perry, Pearl Jam, Sarah McLachlan, Neil Young, Stevie Nicks, Dolly Parton, Ray LaMontagne, Emmylou Harris, Cyndi Lauper, The Zombies, Paul Rodgers, and more.
Lorenza Ponce is also an accomplished string arranger. She arranged and played all the strings on the song "Blind Love" for the 2015 release of the Bon Jovi album, "Burning Bridges", and the song "Real Love" for the 2016 Bon Jovi album, "This House Is Not For Sale". Her arrangements can be found on albums by Sheryl Crow, The, "I Am Sam" soundtrack, and The Dixie Chicks, including their No. one hit, "Landslide". She has also arranged for "Bon Jovi MTV, Unplugged".
Lorenza Ponce has six solo records to her credit, "Christmas World! EP", "Soul Shifter", "Imago", "Mystic Fiddler", "The Instrumentals", "The Song of Songs", and was featured on the cover of New Age Voice Magazine. The Daily Freeman wrote of her December 2014 release, Christmas World! EP, "…with her extraordinary musicianship this well produced collection is a classic to be." In response to Soul Shifter, The Albany Times Union raved, "Let's just make this perfectly clear: Lorenza Ponce is a big deal." 'Soul Shifter' is glorious." Antimusic.com said, "Soul Shifter is a stunning album that defines her as more than 'the girl with the violin.'" The Boston Globe singled her out while on tour with Kitaro and wrote, "The group's standout was violinist Lorenza Ponce, a classically trained talent whose playing…was spellbinding." Of her performance with Sheryl Crow they wrote that her playing, "added a simpatico poignancy and power." The St. Petersburg Times wrote of her performance with John Tesh that, "Ponce is a violin virtuoso, plucking her strings while singing on the ethereal 'Canta Domine'. " The L.A. Times Syndicate called her album, Imago, "captivating".
When possible, the link below will be activated to welcome the community to view the lecture. Participating in discussions will be limited to students enrolled in the class. Last-minute changes in guests or requests for the discussion to be restricted may result in the link be inactive for that event. If you do not have a Blackboard connection and want to join the presentation please use this link: Presentation
This event was first published on July 20, 2021 and last updated on October 19, 2021.
---
Event Details
Category

Region

Hybrid Campus and Virtual

Open to

Public

Organizer

Contact

Michelle Taylor
mjtaylor@syr.edu

Accessibility

Contact Michelle Taylor to request accommodations