Humanities
Why Didn't We Know?! Seven Decades of 19th-Century Black Political Organizing
April 16, 2021 at 2:00pm – 3:30pm EDT
No location (See event details)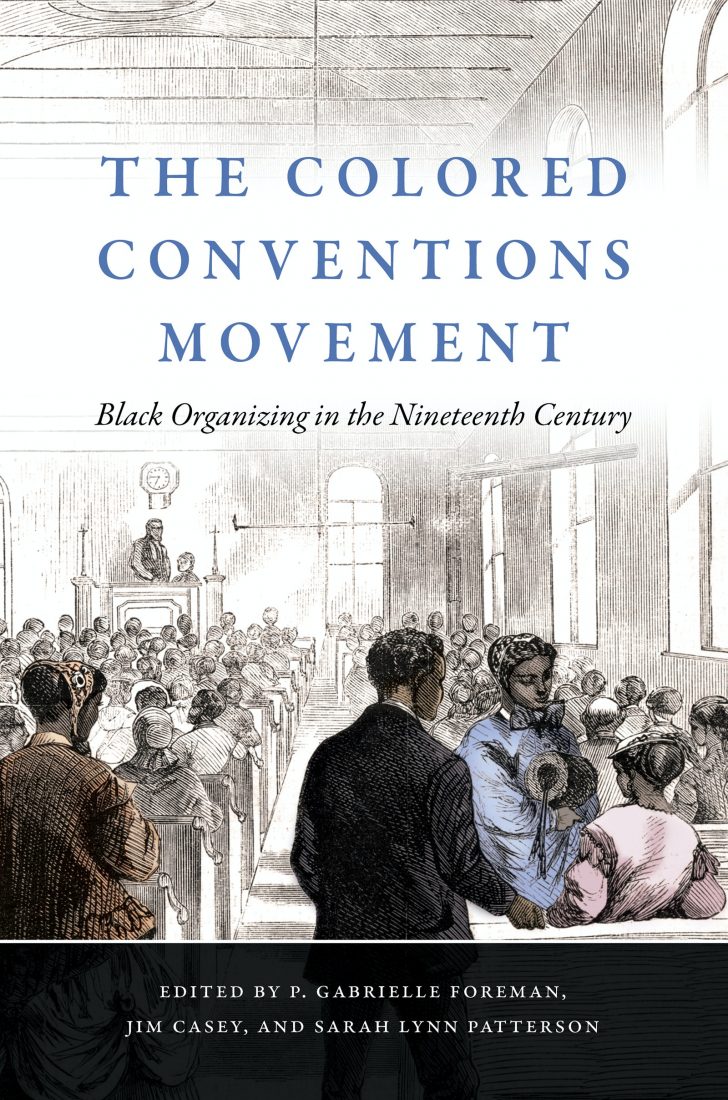 Joan Bryant (Syracuse University)
Jim Casey (Pennsylvania State University)
P. Gabrielle Foreman (Pennsylvania State University)
Derrick R. Spires (Cornell University)
Psyche Williams-Forson (University of Maryland)
Contributors to The Colored Conventions Movement: Black Organizing in the Nineteenth Century (UNC Press, 2021) discuss the 70-year Colored Conventions movement, the prequel to the NAACP, Civil Rights, and Black Lives Matter movements. The book represents a pivotal first volume on the Conventions that places Black organizing for legal, educational and labor rights and equal protection at the center of 19th-century race and reform.
CART will be provided.
This event is part of the 2021 Watson Professor residency hosted by Dorri Beam, Director of Graduate Studies and Associate Professor of English; Joan Bryant, Department Chair and Associate Professor of African American Studies; Petrina Jackson, Director of the Special Collections Research Center; and Patricia Roylance, Associate Professor of English.
The Jeannette K. Watson Distinguished Visiting Professorship in the Humanities is a preeminent lectureship originally established by the Watson family to support on-campus residencies of prominent humanities scholars, writers, and artists.
This event was first published on January 13, 2021 and last updated on January 27, 2021.
---
Event Details
Category

Type

Open to

Public

Contact

Humanities Center
humcenter@syr.edu
+1.315.443.7192

Accessibility

CART
Contact Humanities Center to request additional accommodations